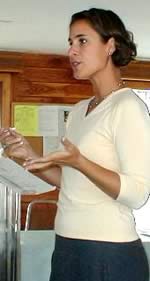 "
Speed and efficiency are values to us...
I believe this is so due to the limitations of our resources:
time, energy, money, etc
. Since God has
no
limitations, He doesn't need to be in a hurry, so if we are working on His timetable we can afford to wait on Him."
This quote comes from Annette's personal blog "
Gaudi's Cross
" which you can read more of by
clicking HERE
.