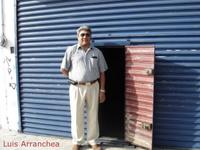 I just got the following note from
Harlan Capps
, an acquaintance who started a college and seminary in Merida, Mexico:
When we purchased our present location for the college and seminary in 2000, there was a bar/club in front. It is very quiet. There were no other bars in our area. Shortly after another bar opened and it

was

a bad rowdy place (click for photo). We ask [our friends] to begin to pray for its closing. It did, but then was reopened four times. In the end however, God did not just answer the prayers about closing the bar, but now the owner of the property (click for photo) has become a Christian and does not intend to reopen it.
Now that's a real God-type answer to prayer. Sure the
rowdy bar
was a nuisance, but He knew the owner's life was the important thing.