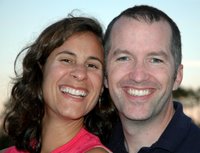 We've got some new stuff for you.
Click here
to read our latest newsletter (
December
).
And if you haven't already read about our
harrowing
"baby bootcamp" experience, you've got to
click here
and at least look at the pictures of Annette and me trying to hold onto triplets!
Last but not least, if you have children, our Christmas gift to them is
SPiKE

: the accidental adventurer
, which you can find in all its multimedia glory at here. Make sure you read the "
Tips for Readers
" and the "
Back Story
" which you can find on the links bar on the right of the page.