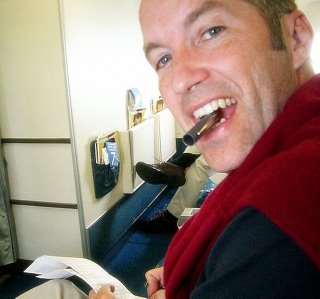 We're on our way to Spain.
(In fact, I'm on a plane filling out the visa in this picture)
We've been invited by Felix Ortiz, one of the authors that Annette wrote the youth ministry textbook with, to be part of roundtable discussion on how to impact youth in a post-Christian, post-modern Europe. We're also continuing our work with Felix on the online, interactive youth ministry courses that his organization, Campus Crusade, is presently promoting.