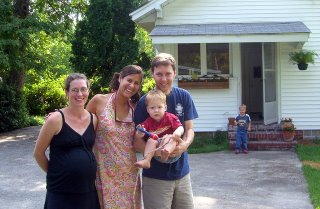 Annette with our friends and hosts, Scott and Minnemie Murphy and their two boys, Neals and Devan, in Florence, South Carolina.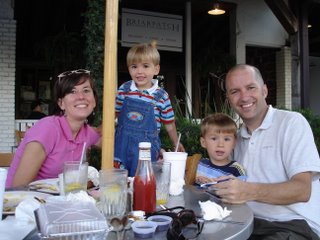 Annette and I spent the 4th of July with Hill and Susan
(in pink)
Davis and their boys, Ben and Caleb. Caleb's favorite part of the celebration was the squirt gun...mine was the bottle rockets.
This is our way of saying
thank you
to these friends for their hospitality. They're way better than
Motel 6
!